Tuesday, January 31, 2023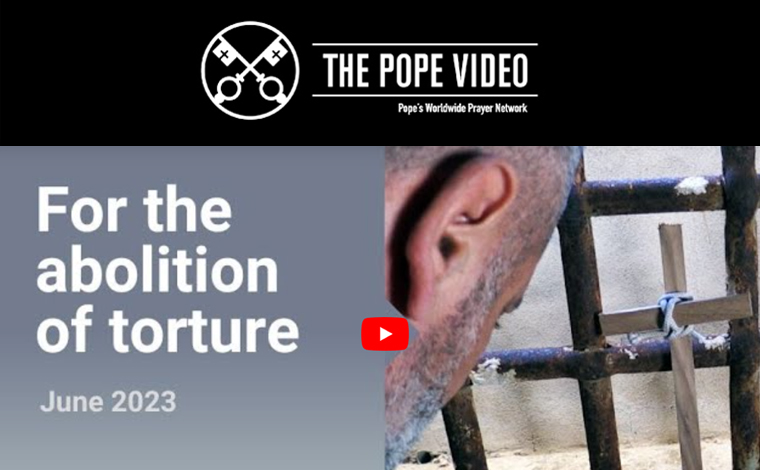 Prayer Intention for June 2023: For the abolition of torture
The Pope Video is an official global initiative with the purpose of disseminating the Holy Father's monthly prayer intentions.
It is carried out by the Pope's Worldwide Prayer Network (Apostleship of Prayer).
Video in English | More information on ThePopeVideo.org
///
Intención de oración para Junio 2023: Por la abolición de la tortura
El Video del Papa es una iniciativa oficial de alcance global que tiene como objetivo difundir las intenciones de oración mensuales del Santo Padre. Es desarrollada por la Red Mundial de Oración del Papa (Apostolado de la Oración).