Wednesday, February 16, 2022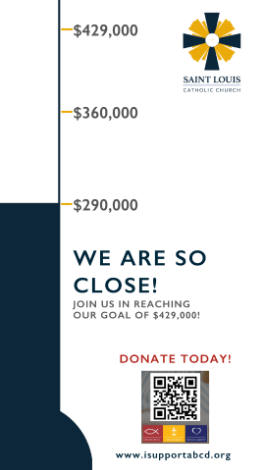 "That our God may make us worthy of his calling and powerfully bring to fulfillment every good purpose and every effort of faith."
(Thessalonians 1:11)
We are called to be good stewards of our personal vocations. If our Lord came today, would we, as Christian stewards, be prepared to render an account of how we have answered His call by using our Godgiven gifts of time, talent, and treasure to build His kingdom for His glory?
Your gift should be determined after prayer for God's guidance, one of which you can be proud, and one that you know will help the people of the in need.
With each gift we receive, we become all that much closer to our goal. Thank you for making a difference through your compassion and generosity.
Visit www.isupportabcd.org to make a gift today!.
We are so close!